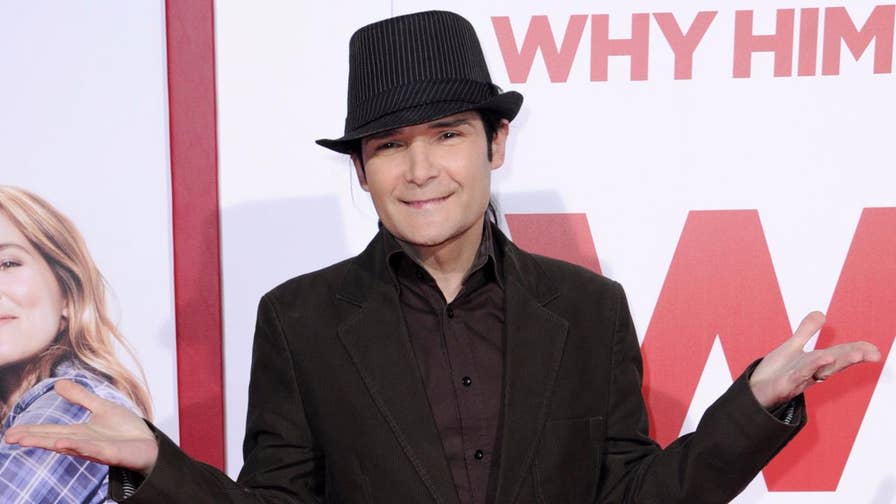 Corey Feldman claimed in October that he had given the names of sexual predators in Hollywood to the Santa Barbara County Sheriff's Office in 1993 during the Michael Jackson investigation. The Sheriff's Office denied those claims, saying they had no records of Feldman revealing such information, until now.
A spokesperson for the Santa Barbara County Sheriff's Office told Fox News on Tuesday night in an emailed statement, "Following the recent inquiries into the Sheriff's Office interview of Mr. Feldman in 1993, the Santa Barbara County Sheriff's Office conducted an additional review for any stored items remaining from the Michael Jackson investigation. In a container which included the original reports from the investigation, the Sheriff's Office located some detective working copies of audio recordings made during the investigation. A copy of Mr. Feldman's interview was located. The recording is being turned over to the Los Angeles Police Department. Due to the fact that this case involves the alleged sexual abuse of a child, we are unable to comment further and any documentation or evidence related to this case is exempt from release."
Fox News had originally reached out to the Sheriff's Office in October at which time they responded, "We are aware of the statements that Mr. Feldman is making regarding an investigation in 1993. Our records do not indicate that he named any suspects."
Feldman had claimed in a Today Show interview with Matt Lauer that he "sat down and I gave them names. They're on record. They have all this information."
The child star has launched a campaign to raise $10 million in order to make a movie about sexual misconduct in the entertainment industry.
Fox News reached out to Corey Feldman and the Los Angeles Police Department but did not receive comment.
Fox News.com Reporter and FOX411 host Diana Falzone covers celebrity news and interviews some of today's top celebrities and newsmakers. You can follow her on Twitter @dianafalzone.